Phase 1: Choose an Introduction Course
UNDERSTAND how and why the emotional system is so powerful.
(Pick an intro-training for your style of learning.)
                   

The Group Training is most transformational because you are working with a group of like-minded people and have extra clarifications from your facilitator; plus it supports you in getting real experience processing your emotions.
The Video Series and Booklets are for those of you who prefer to learn at your own pace, at your own time.
The Video Series is for those of you who just want to sit-back, relax, and watch some good educational content.
Phase 2: Integrate your learning through practice and curiosity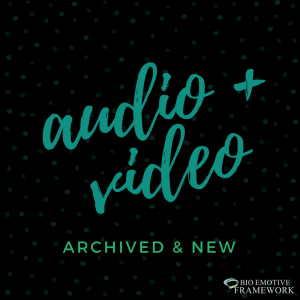 Phase 3: Apply it to other deep learning
Expand your emotional wisdom to new areas of life.
Support Materials