I AM 2021 – How the Four Facets of Human Transformation Create the Human Psyche
---
---
CBC Radio: Weekend Morning Show Interviews: Dr. Tataryn speaks about conflict in Covid
CBC Radio Weekend Morning Show Interviews: The Important Difference between Feelings and Emotions
---
CBC Radio Weekend Morning Show Interviews: Feelings as the Language of Relationship
---
CBC Radio Weekend Morning Show Interviews: Eliminate Anxiety and Stress by Processing your Feelings
---
CBC Radio Weekend Morning Show Interviews: The Reasons Behind Inter-generational Conflict
---
CBC Radio Weekend Morning Show Interviews: Find the Feelings Behind Your Mind-Chatter
_______________________________________________
The Four Facets of Personal and Spiritual Development
---
What Role do Emotions Play in Meditation?
---
The Bio-Emotive Framework Fits nicely into Other Therapy Processes
_____________________________________________________________________________
ATTMind Ep. 26 Podcast with James Jesso: A Crash Course In Emotional Intelligence:
---
Healing After Birth with Jennifer Summerfeldt: Emotions, Feelings, Sensations - Making Sense Out of Our Emotional Body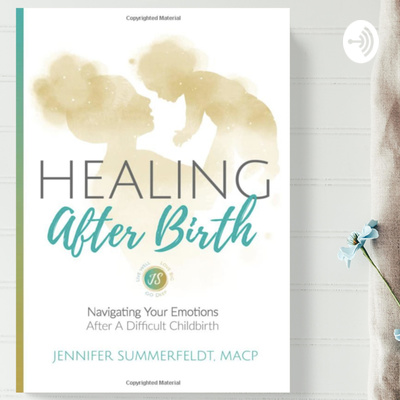 This is a podcast for moms who want to explore matters of the heart and find meaning in motherhood.
– Are you struggling with motherhood?
– Are you having a hard time during the postpartum period?
– Did you have a difficult, challenging, or traumatic childbirth experience?
– Do you want to learn more about postpartum mental health?
– Do you want to cultivate healthy thriving relationships?
This podcast includes both interviews by professionals in the field of maternal health and vulnerable stories shared by everyday moms.
---
---
ATTMind Ep. 124: Podcast with James Jesso: The Four Facets of Human Transformation
Or watch it here on the James's website with his summary of the content and how it relates to the first episode I did on his podcast.
---